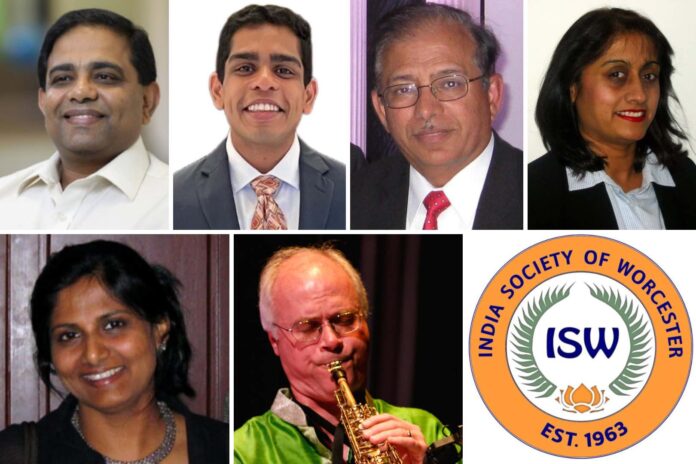 By Radhika Mishra
BOSTON– Seven leading New Englanders from academia to business to healthcare, and a non-profit community organization will be bestowed the prestigious New England Choice Awards this year on Oct. 29, 2023, at Burlington Marriott Hotel in Burlington, MA, INE MultiMedia, a non-profit organization that promotes art, culture, education and empowerment, announced on Monday.
This year's NECA award recipients are Ash Ashutosh, a serial tech entrepreneur and Global Director of Solution Sales at Google; Pranav Ghatraju, a rising tabla player and New Product Development Engineer at Entegris; Dr. Salil Midha, MD, Cardiology Chief at Melrose-Wakefield Hospital; Priyamvada Natarajan, a Physics Professor and Theoretical Astrophysicist at Yale University, known for her work in mapping dark matter and dark energy; Trupti Patel, an immigration attorney and Saheli Advisory Board Member; Phil Scarff, a Saxophonist, Composer and Founder of world-jazz ensemble Natraj; and the India Society of Worcester, which is celebrating its 60th anniversary this year as a vibrant non-profit community organization.
These luminaries and high achievers will be honored at a black-tie gala at the Burlington Marriott Hotel in Burlington, MA on Oct. 29, 2023.